Hold onto your hats, folks, because when it comes to footballers and their dazzling better halves, we're diving headfirst into a parade of the hottest football WAGs that'll leave you sweating even in the coldest weather! These aren't just your run-of-the-mill companions – we're talking about a squad of fierce and fabulous queens who redefine the game of glamour.
Get this: These scorching WAGs aren't just the result of a perfect assist – they're the showstoppers stealing the spotlight! But here's where it gets even juicier.
Among this lineup, you've got a crew of accomplished powerhouses who were already making waves in their own right, thank you very much.
From red carpets to the VIP stands, these MVPs (Most Valuable Partners) are turning heads and breaking hearts. Whether they're setting trends or setting the world alight with their sizzling chemistry, these WAGs aren't just adding heat to the game – they're the fire that's making the football world burn brighter than ever!
So get ready to witness the ultimate clash of style, sass, and smouldering star power with the hottest football WAGs taking centre stage!

Pilar Rubio (Sergio Ramos' Wife) – #50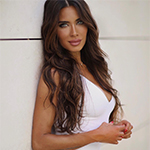 Pilar Rubio is eight years older than her husband, but that did not stop Sergio Ramos from asking for her hand. The Spanish edition of FHM voted her the sexiest woman in the world in 2007.


Leah Monroe (Tammy Abraham's Girlfriend) – #49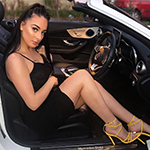 Leah Monroe is a woman who loves to share her life with the world. The lifestyle vlogger briefs her followers about the daily developments in her life. She also spends a lot of time showcasing her love for Roma striker Tammy Abraham.


Leonita Lekaj (Granit Xhaka's Wife) – #48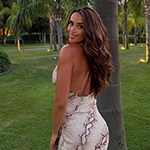 Leonita Lekaj is an Albanian social media influencer primarily famous for her husband, Granit Xhaka. Leonita, like her husband, is proud of her Kosovo-Albanian heritage and publicly showcases her love for it on social media.


Georgina Rodriguez (Cristiano Ronaldo's Girlfriend) – #47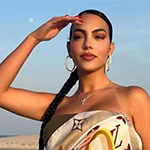 Georgina Rodriguez met Cristiano Ronaldo in 2016 when the Portuguese superstar was a Real Madrid player. The duo has been in love ever since.



Edurne Garcia (David de Gea's Wife) – #46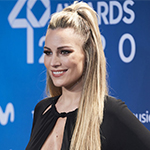 Edurne Garcia is a singer who represented her country in Eurovision. The Spanish couple started dating in 2010 and tied the knot on an unknown date later.



Amine Gulse (Mesut Ozil's Wife) – #45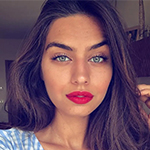 Former Miss Turkey Amine Gulse dated Mesut Ozil for several years before the couple tied the knot in 2019. They lived together in London for many years before moving to Istanbul.


Victoria Beckham (David Beckham's Wife) – #44
When she started dating the Manchester United legend, Victoria Beckham was as big of a celebrity as David Beckham. The former Spice Girls star has been David Beckham's wife since 1999.


Oriana Sabatini (Paulo Dybala's Girlfriend) – #43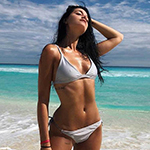 The Argentine media loves to call Oriana Sabatini "The Argentine Madonna", which says how big of a sex symbol she is. She has been dating Paulo Dybala over the last few years.


Antonela Roccuzzo (Lionel Messi's Wife) – #42
Lionel Messi's childhood sweetheart Antonela Roccuzzo came to the spotlight in 2009 when Messi revealed in an interview that he was in love with her. Despite being a mother of three, she still has the physique of a movie star.


Clara Chia Marti (Gerard Pique's Girlfriend) – #41
Barcelona star Gerard Pique has recently been in the news with his new girlfriend Clara Chia Marti. Clara makes our top 50 WAG list with ease, and this Spanish beauty will be on more lists in the near future. Click here to read more about Gerard Pique's girlfriend
Sophia Weber (Kai Havertz's Girlfriend) – #40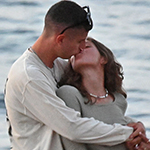 Kai Havertz doesn't share much about his private life on social media, but it's no secret that he's seeing German model Sophia Weber. Weber and Havertz have been dating since 2018, and the couple moved to London together when Havertz joined Chelsea in 2020. Click here to read more about Kai Havertz's girlfriend

Sam Cooke (Chris Smalling's Girlfriend) – #39
Sam Cooke was a regular model for British men's model Nuts. The blonde bombshell exchanged vows with Chris Smalling in Italy in 2017. A firm favourite in our HQ!


Sethanie Taing (Julian Draxler's Girlfriend) – #38
Just like Julian Draxler loves to dance through the opposition defence, his girlfriend Sethanie Taing loves to bust a move on social media every now and then. Taing is a professional dancer and loves to show off her bikini body on Instagram.


Candy-Rae Fleur (Daley Blind's Wife) – #37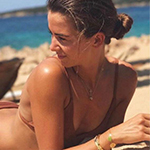 In terms of beauty, Candy-Rae Fleur can rival any wags on this list. She is a media personality, dancer, and model. Her multifaceted career proves she is way more than a lovely face. Married to Daley Blind for several years


Ana Ivanovic (Bastian Schweinsteiger's Wife) – #36
Ana Ivanovic is a former tennis star, model and TV personality. The Serbian beauty became German football ace Bastian Schweinsteiger's wife in 2016.



Polly Parsons (Thomas Vermaelen's Wife) – #35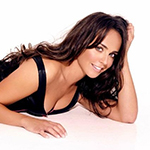 Thomas Vermaelen played for some big clubs in his days, but his most significant achievement in life must be marrying Polly Parsons. Parsons started her career as a lingerie model and later became a TV personality.


Amra Silajdzic (Eden Dzeko's Wife) – #34
Amra Silajdzic won the Metropolitan Top Model contest in 2000. The beautiful Bosnian model has appeared in multiple films and music videos.



Alex Curran (Steven Gerrard's Wife) – #33
Steven Garrard's wife, Alex Curran, is past her modelling days, but she is still a beautiful broad. She still holds on to her magnificent physique and shows off her swimwear body on the beach often.


Ines Degener Tomaz (Bernardo Silva's Girlfriend) – #32
Model and football WAG Ines Degener Tomaz is the girlfriend of Portuguese ace Bernardo Silva. Ines and Bernardo have been dating since COVID-19 was upon us. With over 200k followers on Instagram, she's one of the more popular football WAGs on our list.

Abbey Clancy (Peter Crouch's Wife) – #31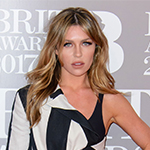 Britain's Next Top Model presenter Abbey Clancy was a reality show runner-up herself. She also appeared on the covers of Sports Illustrated. Now she's the wife of Peter Crouch


Federica Nargi (Alessandro Matri's Wife) – #30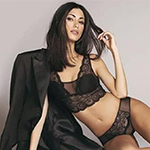 Alessandro Matri's wife, Federica Nargi, is one of the most beautiful actresses in the Italian show business. She is a great pop culture icon in Italy, and her reputation surpasses her husband's.


Georgina Dorsett (Tom Cleverley's Wife) – #29
Georgina Dorsett married Tom Cleverley in 2015 and has four children together. Motherhood did not rob The Only Way Is Essex star of her impeccable beauty.



Irina Shayk (Cristiano Ronaldo's Ex) – #28
Irina Shayk and Cristiano Ronaldo were the hottest couples in football between 2010 and 2015. The Russian supermodel became the first Russian to be featured on the Sports Illustrated magazine cover.


Ludivine Kadri Sagna (Bacary Sagna's Wife) – #27
Ludivine Kadri Sagna and Bacary Sagna were childhood lovers and later tied the knot. Ludivine treats her body like a temple to this day. As a result, she keeps on sizzling in photoshoots.


Vjosa Kaba (Shkodran Mustafi's Wife) – #26
Shkodran Mustafi proposed to Vjosa Kaba less than a year after the two had met! Can you blame him after seeing how beautiful the Albanian model-turned-real estate agent is?


Anna Lewandowska (Robert Lewandoski's Wife) – #25
The beautiful Anna Lewandowska has won domestic, European, and international karate medals. She is also a successful entrepreneur. Anna Lewandowska and Robert Lewandowski are the ultimate power couple in Poland. Click here to read more about Robert Lewandoski's wife.


Jordyn Huitema (Alphonso Davies' Ex-Girlfriend) – #24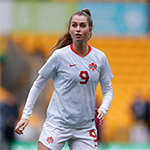 Jordyn Huitema and Alphonse Davies were the Kings and Queens of Canadian football. But the PSG star broke up with Davies recently. Regardless, Huitema is one of the prettiest faces we have seen as footballer wags lately. Read more about Alphonso Davies's girlfriend


Oksana Andersson (Christian Wilhelmsson's Wife) – #23
Russian-Swedish model Oksana Andersson has lived under the same roof as Christian Wilhelmsson since 2010. The splendid Oksana had posed for magazines like FHM and Kafe.


Susana Werner (Julio Cesar's Wife) – #22
Before falling in love and marrying Julio Cesar, Susana Werner dated his national team colleague Ronaldo for two years. The beautiful model-cum-actress has acted in several Brazilian TV shows.


Inna Yarmolenko (Andriy Yarmolenko's Wife) – #21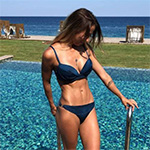 Inna Yarmolenko had been dating Andriy Yarmolenk long before he hit the peak of his career. The Instagram-savvy beauty is an international relations expert and director of a US charity.


Alice Campello (Alvaro Morata's Wife) – #20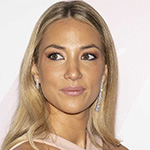 The stunning Alice Campello married Alvaro Morata in 2017. The Italian model is also a successful fashion designer with her own bag line.


Lena Gercke (Sami Khedira's Ex) – #19
Lena Gercke had dated Sami Khedira for four years in the past. The ex-Germany's Next Top Model champion was Khedira's girlfriend when Khedira won the World Cup with Germany.


Larissa Pereira (Roberto Firmino's Wife) – #18
Larissa Pereira met Roberto Firmino in 2014 and married three years later. Pereira is heavily active on social media and regularly shares intimate selfies with her beloved husband. Click to read more about Roberto Firmino's wife


Scarlett Gartmann (Marco Reus' Wife) – #17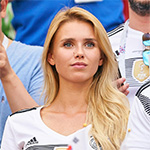 Scarlett Gartmann made waves in the German modelling scene right after her debut at the Berlin Fashion Week. She is now one of the top models in the country and has Borussia Dortmund star Marco Reus as her husband.


Wanda Nara (Mauro Icardi's Ex-Wife) – #16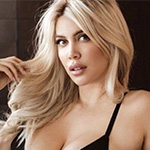 Wanda Nara is one of the most controversial wags, given her history. But she never fails to set our heartbeats racing with spicy snaps on social media. Read more about Mauro Icardi's wife



Ann-Kathrin Brommel (Mario Gotze's Wife) – #15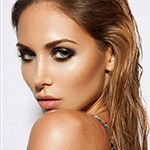 Whenever she can carve out some time from her busy schedule, Ann-Kathrin Brommel runs to the arena to see her husband in action. In her early career, the beautiful German model, Trina B, was adept at singing and dancing.


Hiba Abouk (Achraf Hakimi's Wife) – #14
The Spanish, Libyan, and Tunisian heritage blend has given Hiba Abouk enchanting beauty. The Spanish actress married Achraf Hakimi and has two sons with him. Click to read more about Achraf Hakimi's wife



Jessica Melena (Ciro Immobile's Wife) – #13
Jessica Melena left her modelling days behind to be with Ciro Immobile. But she is still as beautiful as she was during the peak of her career.



Martina Stoessel (Rodrigo de Paul's Girlfriend) – #12
Martina Stoessel has an innocent charm to her. The Argentine singer has mesmerised Rodrigo de Paul with her breathtaking beauty, and the Atletico Madrid star makes little to no effort to hide his emotions for her online.


Maria Rodrigues (Andre Silva's Girlfriend) – #11
Maria Rodrigues has a growing follower base on social media. She loves posting her photos in sexy swimwear, so we assume her fanbase will continue to grow.


Sandra Jerze (Dominic Calvert-Lewin's Girlfriend) – #10
Everton and England striker Dominic Calvert-Lewin hit the jackpot with his new model girlfriend Sandra Jerze. This Swiss beauty makes it in our top 10 and is fully deserved.


Mishel Gerzig (Thibaut Courtois' Wife To Be) – #9
Thibaut Courtois has announced his engagement with Mishel Gerzig. The stunning Israeli model is an Instagram regular, and that's where she met the Belgium number one.


Sofija Milosevic (Luka Jovic's Girlfriend, Adam Ljajic's Ex) – #8
Sofija Milosevic is one of Serbia's top models. She is a regular face for premium fashion brands and designers like Diesel and Jeremy Scott. Before Luka Jovic, she dated Adam Ljajic.


Maria Zulay Salaues (Paul Pogba's Wife) – #7
Maria Zulay Salaues' extraordinary beauty will have you convinced she is a model. That she is, but she is also an interior decor designer. Paul Pogba married this beauty back in 2018. Click here to read more about Paul Pogba's wife


Margarida Corceiro (Joao Felix's GF) – #6
Margarida Corceiro is one of her generation's most beautiful Portuguese models and actresses. She has been dating Joao Felix since 2019.



Lucia Bramani (Federico Chiesa's Girlfriend) – #5
There have been rumours, but Federico Chiesa made it official that he is dating Lucia Bramani. Chiesa posted a photo of them together on his Instagram Story. Bramani is an up-and-coming model, but she has the looks to make it to the top. Click here to read more about Federico Chiesa's girlfriend.


Jessica Aidi (Marco Veratti's Wife) – #4
Jessica Aidi stepped into the limelight by making it to the final of the Sports Illustrated Swimsuit Model Search. In 2021, she married Italy international and PSG star Marco Verratti.


Noemie Happart (Yannick Carrasco's Wife) – #3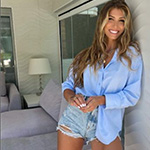 Former Miss Belgium Noemie Happart revealed she never had plans to get into a relationship with a footballer. But meeting Yannick Carrasco in a Liege bar sealed her destiny, and in 2017, she became Mrs Carrasco.


Aurah Ruiz (Jese Rodriguez's Wife) – #2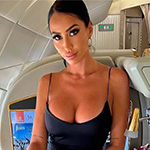 Jese Rodriguez might have regrets that his career never took off the way pundits had anticipated, but he did not miss out on picking up a fabulous life partner. He put a ring on Aurah Ruiz, a beautiful model and Instagram influencer.


Alisha Lehmann (Douglas Luiz's Girlfriend) – #1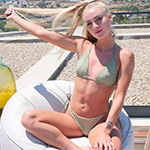 Alisha Lehmann is among the hottest FA Women's National League footballers. The West Ham star is currently Douglas Luiz's girlfriend. The couple shared a photo of themselves kissing on social media to make their relationship public.


Conclusion
Footballers go out with lots of beautiful women. But we believe these hottest football WAGs are the best we have seen. Some of these women stepped into fame after being associated with footballers. A select few were already famous and accomplished in their own right.